Printed by https://verden.city-map.de/city/db/013003040201/culture-in-oyten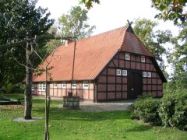 Image Copyright: Gemeinde Oyten
Heimatverein

Contact partner: Werner Gerken
Bockhorster Dorfstraße 29
28876 Oyten
04207/2841

The Heimatverein (local club) has over 830 members and its goal is to preserve old traditions and collect old items for the next generations. The items can be seen at every event. In the area of the local club the 'parlour' needs a special mention. Here registry weddings take place.

Twice a month the Klönschnack (small talk) takes place, once a month one meets for a walk or bicycle tour on a Sunday.

The baking festivals do need a special mention, which take place 2-3 times a year. Then butter cake and bread can be bought. The sold goods are being baked in the in-house baking house by the members.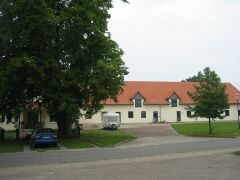 Image Copyright: Gemeinde Oyten
Blocks Huus in Bassen

Since 2005 the village Bassen has a village hall. The whole area of Blocks Huus is being managed by the association 'Blocks Huus e. V.'. In a short time the Blocks Huus in Bassen has become the village centre with many cultural events. Local clubs meet here regularly. Youth work also takes place actively in Blocks Huus.
In the community Oyten guest guided tours are being conducted by prior arrangement. The most diverse tours are on offer like a walk-about through Oyten from the town hall to the Protestant church or a walk through the Königsmoor with a stroll around the Brillen Lake.

But also bicycle tours into the surrounding area for example into the charming flood plains landscape of the river Wümme are on offer. Bicycle hire is possible by prior arrangement.